If we must choose a word when talking about Content Marketing, we would choose personalization. Do we necessarily have to follow a process to get there?
Recommended: Hire a White Label App Development Agency
The what
Also known as content mapping, content maps are processes of empathy and content creation that help us generate more specific and personalized formats.
Why? Because we take as a starting point the needs of our users and at what stage of the shopping cycle they are. This opens our mind to ideas and possibilities that we probably had not taken into account before.
As we want to show you our version of the subject, this supposes to start with a change in the way we set ourselves the challenges in Content Marketing : it is not about asking ourselves how to create a content of value for women from 18 to 44 years old, but how We can make you read to us Maria, animal lover and a little introverted character, who looks for actionable information on the happiness of your pet.
The how
Now let's focus on what really matters: how we do it . We will try to summarize in three major phases the process that we follow at the strategic and tactical level.
1. Empathy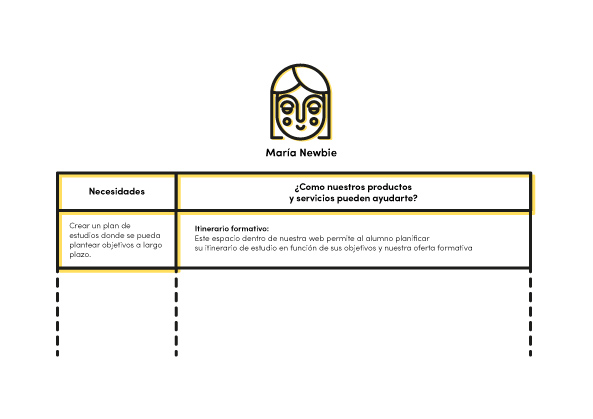 The first exercise we will do is to establish the key links between our users and our products or services. Compare the different needs of each of your buyer people and ask: how can our products and services help you?
Nothing happens if a box goes blank because it does not cover a specific need. Then, establish your priority points so that, when planning the contents, the hierarchy of the categories is more than clear.
2. Ideation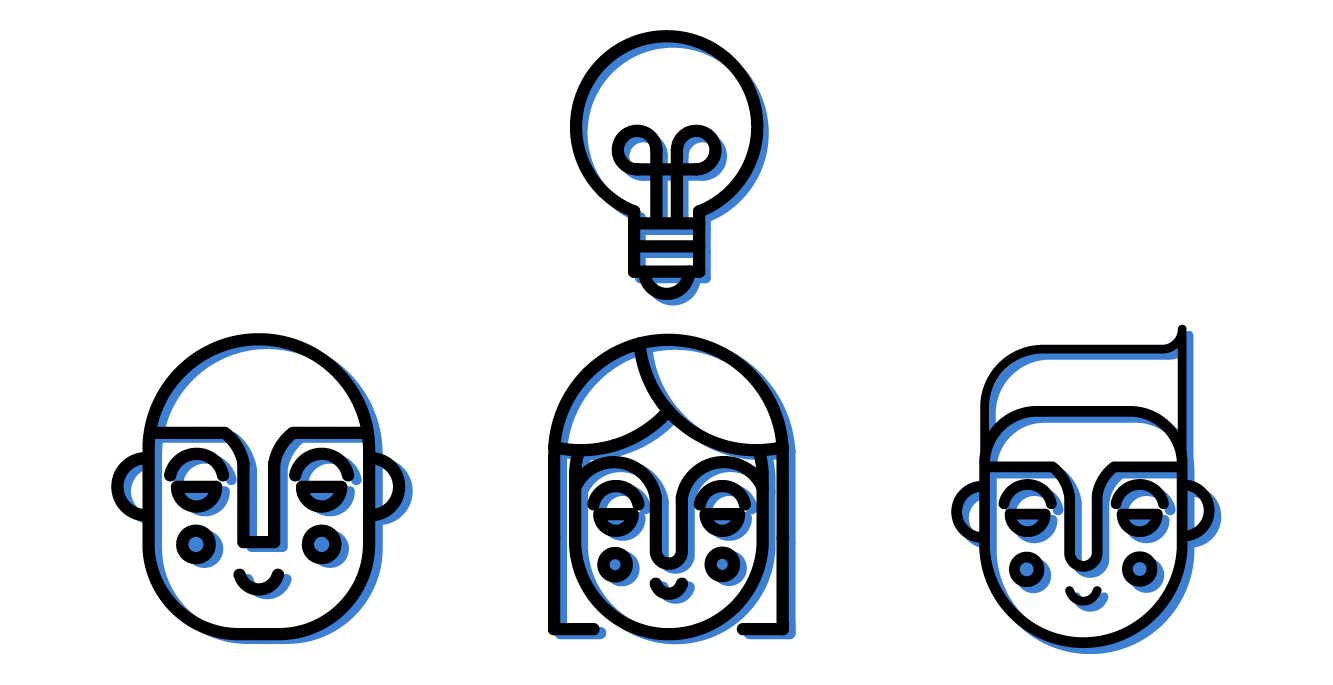 Once we are clear about our level of empathy, it is time to come up with more solid ideas.
Do not forget the whole previous exercise because you will need it at this point. Gather different profiles of people that you think can bring fresh thinking to the team. Raise the needs again, now in the form of questions . How can we help Maria?
Each member of the team should respond with ideas of possible content. Divide the session in the different moments of your user's purchase : discovery / consideration / decision and then the ideas must be put in common and grouped by similarity. Here, topics and possible content formats will start to appear for each phase and need. It collects all the information generated and prioritizes according to the most critical needs.
A word of advice: tracking keywords and looking at references can enrich or limit the process. Take it into consideration depending on the type of project.
3. Planning (but not too much)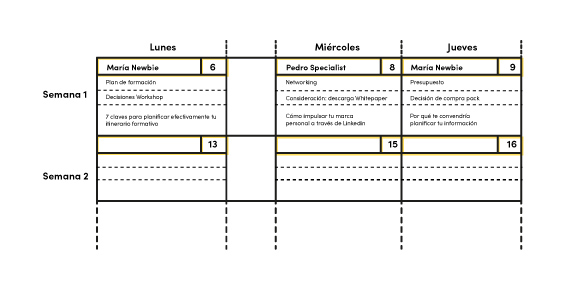 We like to plan the contents monthly, but we always try to get out of line a bit .
Once the ideation phase is done (important that this is done every so often), create a calendar that you can share with different team members and indicate each category and subcategory (if applicable), to which buyer person and for what phase of the purchase process goes direct and, finally, the possible title of the post. We call this the editorial calendar . According to the strategy that you have raised , here you will also define the days and hours of publication.
All this looks very good but: what does the experience tell us?
Sometimes you have to leave the comfort zone to get more and better results
That We have learned
The formula of 70/20/10
Make sure that your Content Plan applies a bit of our formula 70/20/10 : 70% contents that yes or yes will work; 20% black paw content, very premium and requires more production effort; and 10% experimental content, in which you test things and see how people react.
Retrospective meetings
Super important meetings to let us know how the project is going. They can be every two weeks or maximum every two weeks.
In this meeting we become a little crazy and super critical of the work we are doing . From these meetings, a rethinking of what is being done may radically change the course of the project.
Be transparent
Involve your client in all white label agency phases of the process. You do not work for him but with him . The more involved you are, the more you will feel that you are part of it. Invite him to the co-creation sessions and you will see that everything will flow better.
In a nutshell, what you really need to know about content maps is that you should not completely stick to what the methodology says , that it is important to empathize with your users and call them by their "first and last name" when defining them. and that to generate different things, it is best to leave your comfort zone, be self-critical and go crazy from time to time 😉